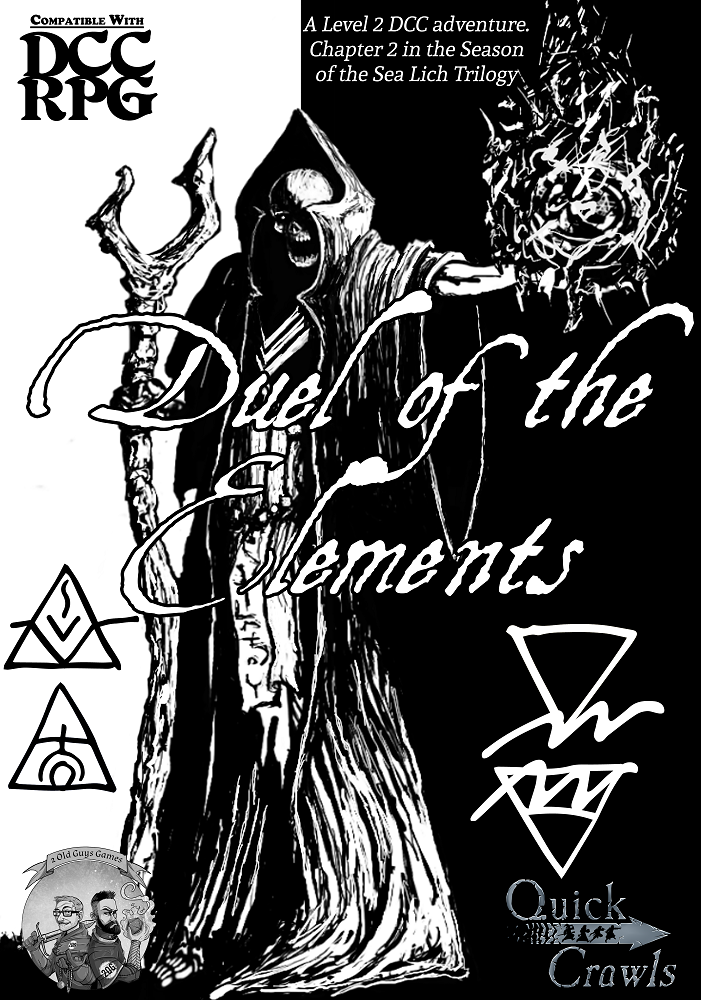 Duel of the Elements Now Available!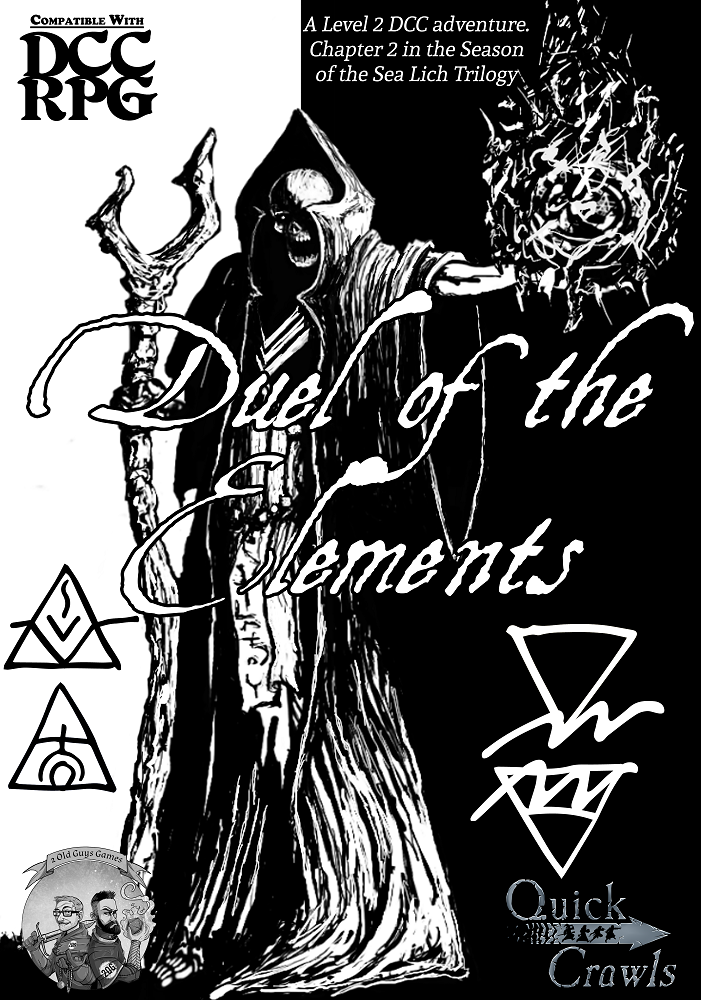 After The Village of Death, where the party crossed paths with the forces of the Sea Lich, things get worse. Now in the crosshairs in a cosmic struggle between elemental lords, the party is again caught up in events beyond their control.
Duel of the Elements is the 2nd adventure in the Season of the Sea Lich series and expands the story by taking it to a cosmic level.
This 2nd level DCC adventure is available in PDF via our shop, on DrivethruRPG, and as drop in adventures on Roll20 along with The Village of Death.