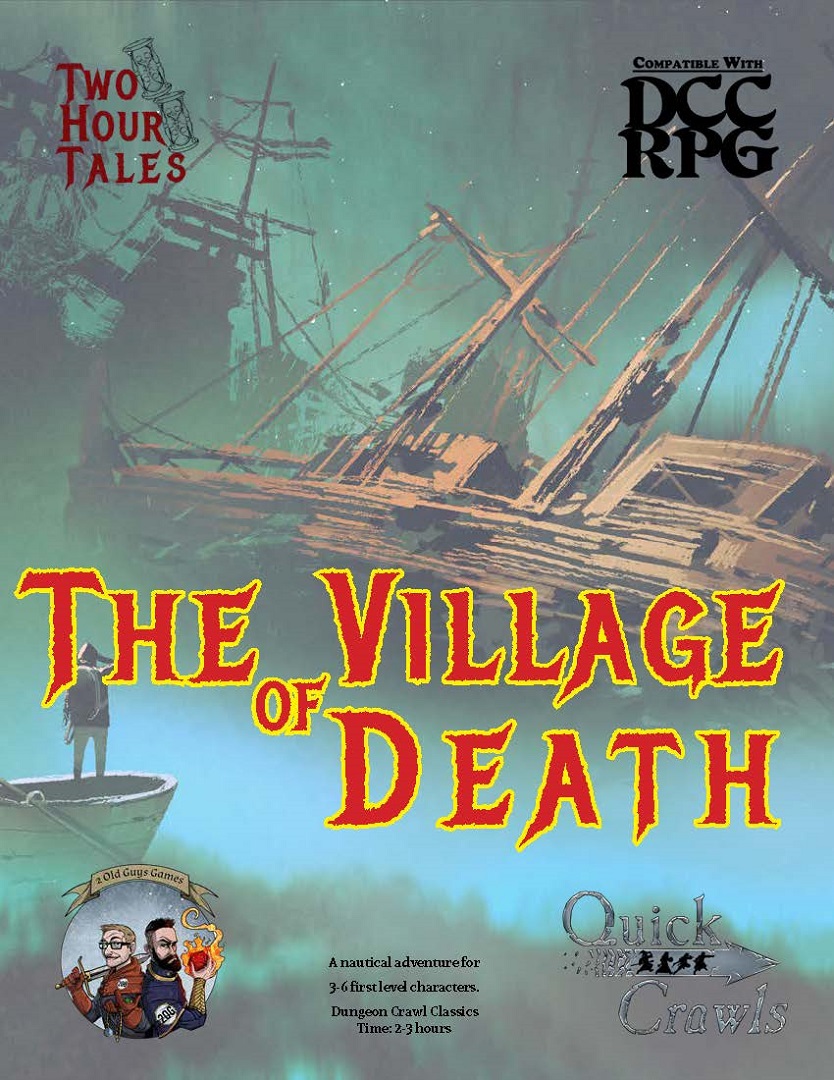 The Village of Death Now Available
From the idyllic shoreline, the cool, shadowy forests, to the relaxing sound of waves washing up on the sandy shore, The Village of Death is a great place to meet your end. The quiet shuffling footsteps of death will blend right into the background so as not to surprise you when it is your turn to cash it in. Easily accessible by all major modes of transportation but especially breathtaking when approached by sea… It'll be a visit you'll never forget.
The Village of Death for Dungeon Crawl Classics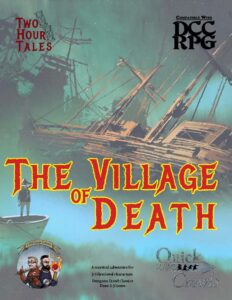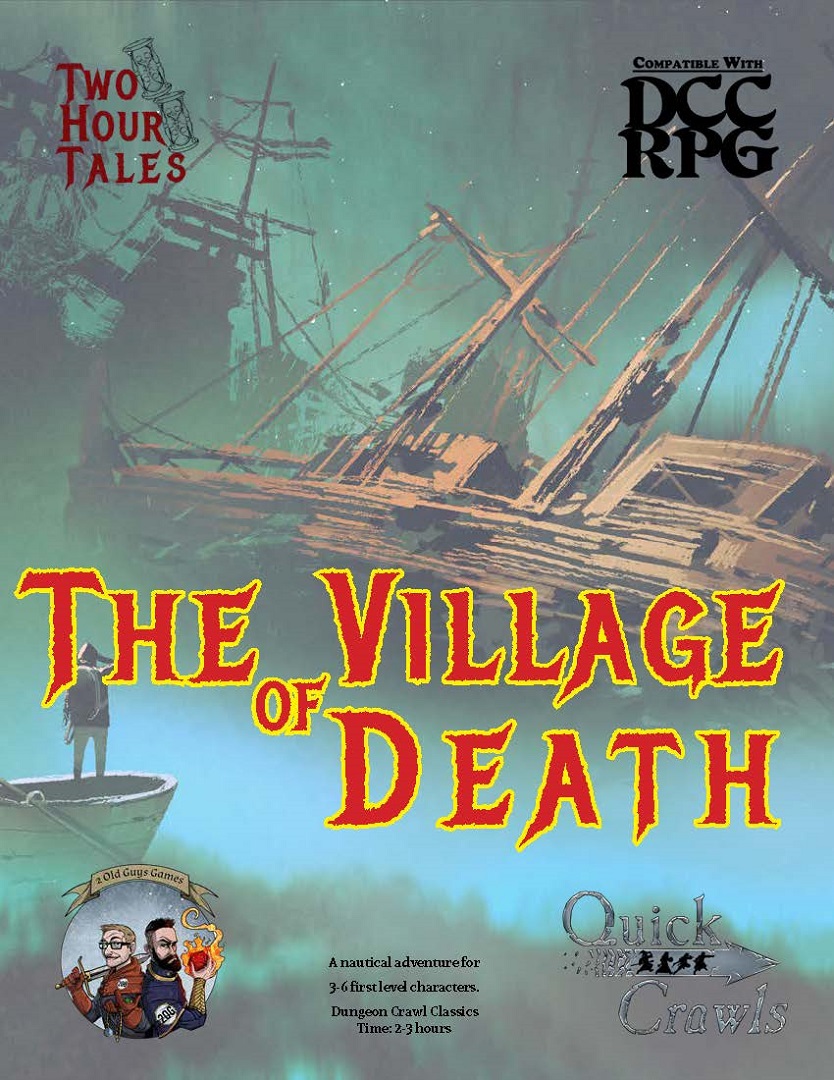 The Village of Death is the first part of the Season of the Sea Witch adventure series. It's one part suspenseful investigative story and one part RUN FOR YOUR LIVES! A tense atmosphere and a village full of mysteries waiting to be revealed make for an excellent Quick Crawl.
Our Quick Crawl series is aimed at alleviating virtual gaming burn out. We do this by making the adventures short 3-6K words which works out to around 2 hours of gameplay with options that can extend the fun to a total of 3 hours.
Check out The Village of Death product page to get more information about the story and product.
The adventure includes:
4,200 word adventure (short, quick, flexible)
Creature reference cards
Map suitable for printing and VTT (labels on separate layer for easy on/off)
Tokens for VTT (ships, creatures, generic sailors)
Optimized for Dungeon Crawl Classics RPG
Play time 2 hours with options for up to 3 hours.
The 2 OG Games Quick Crawl Line