Description
The Sinking the Stercorarius Judge's Screen is a classic 3-panel 8.5×11″ portrait orientation. It will be delivered as a PDF and as a physical judge's screen shipped to you. This is a pre-retail 10% discount that runs until the end of June, 2020.
Delivery will be July, 2020.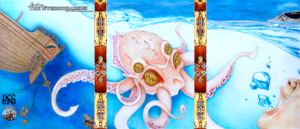 Tables included inside are:
Nautical Terms for Land Lubbers
Floating Debris
Weapon First Activation Chart (explained in the adventure)
New Unique Weapons & Stats
Two tables for found equipment, used during the 1st part of Adventure.
Table 4-2: Fumbles
Crit Table I: All 0-Level Characters and All Wizards
Difficulty levels for skill checks
Single Action Activities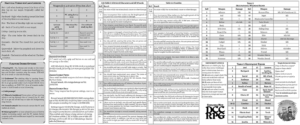 Only logged in customers who have purchased this product may leave a review.